Clan Craig traditional tartan with modern colors.
Clan Craig Tartan
Colors: Gray, Weathered Green, Black, Red, Yellow
Clan Craig Crest over Tartan
Crest Badge: A chevalier on horseback, holding a broken lance, in bend, all proper.
Motto: Vive Deo et vives – "Live for God and you will have life".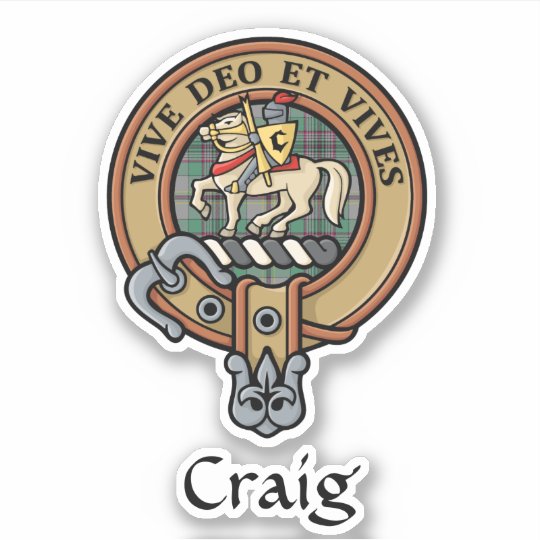 Associated Names or Spelling Variations
Crag, Craigavon, Craigh, Creag, Creagh.
Source: Wikipedia
---
Gifts by category
Baby & Kids Products
Accessories
Art & Wall Decor
Clothing & Shoes
Electronics
Crafts & Party Supplies
Home Products
Invitations & Stationery
Office & School
Sports, Toys & Games